In celebrating the 55th anniversary of Kyoto Computer Gakuin and the 15th anniversary of The Kyoto College of Graduate Studies for Informatics today, I would like to express my feeling of gratitude on behalf of the faculty members.
First of all, we thank you all for taking the time out of your busy schedule to attend this ceremony. The Ambassadors of each country and the guests from the embassies concerned, our honored guests from domestic and overseas education institutes, the distinguished guests from administrative and corporate organizations who have joined us here today; we would like to express our heartiest thanks to you all. Further, to the alumni, the concerned parties of our Group, and the students of our schools, we thank you for supporting us today. The current prosperity of KCG Group is because of you all who have showed empathy with our idea and extended support to us.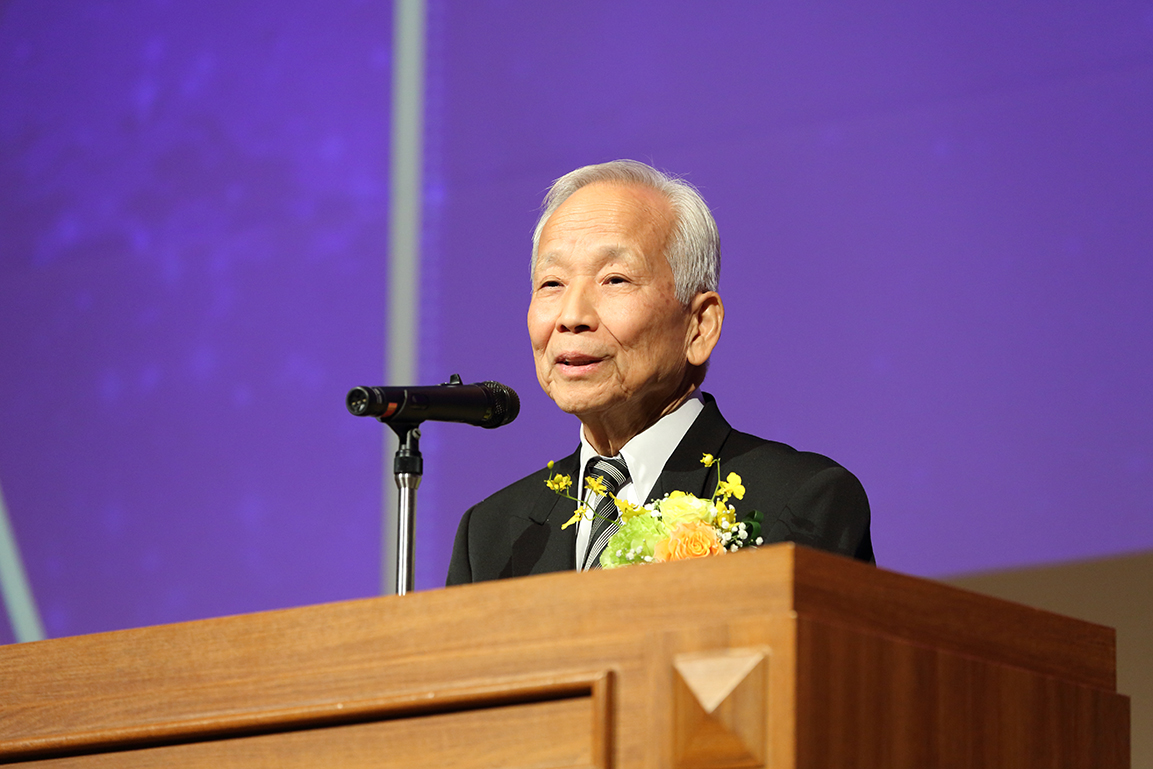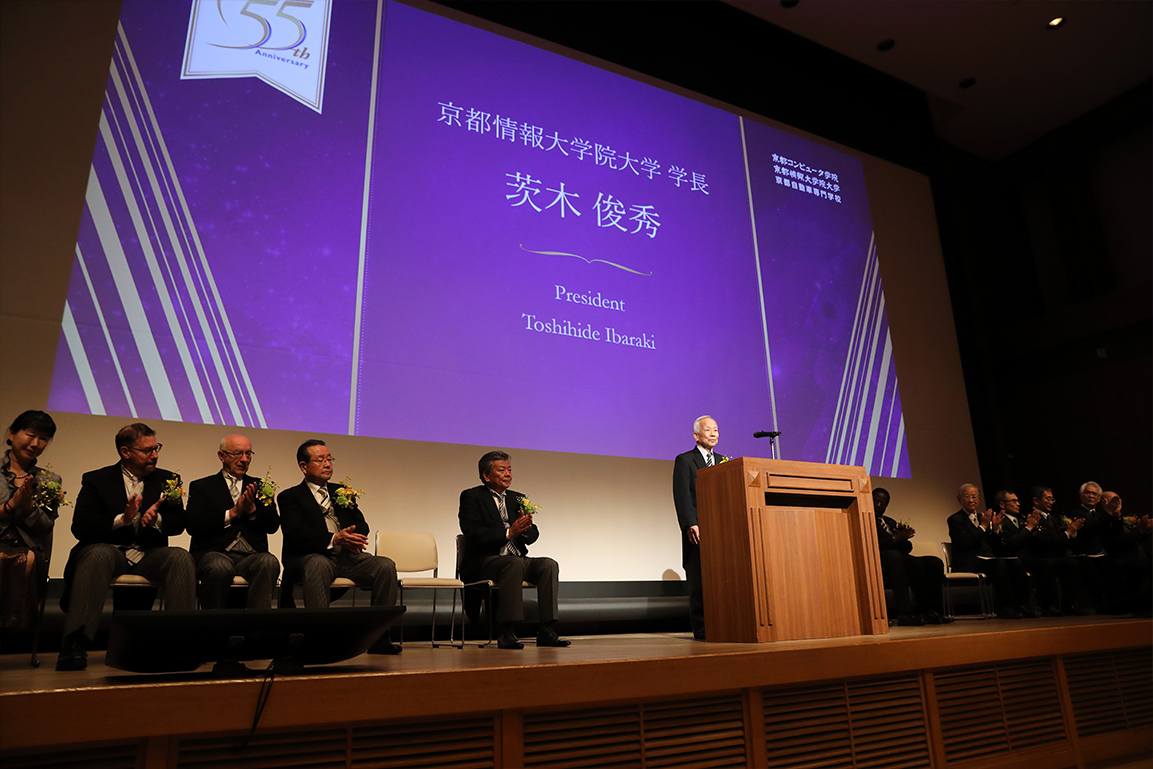 It has been said for a long time that our domestic industry has been suffering from shortage of human resources with IT skill. However, the details have changed. The shortage of human resources meant a shortage of programmers in the past. In recent years, after the development of various programming languages, the workforce that is requested are those who understand ICT technologies and are capable of applying it to various fields of society, rather than programmers.
To respond to the changes in society, The Kyoto College of Graduate Studies for Informatics has established a series of courses under the name of "Applied Information Technology." Besides cutting-edge ICT technologies, we provide a wide range of learning opportunities, including business management, finance, agriculture, fishery, the contents industry such as animation and games, healthcare industry and tourism. We are committed to developing graduates who have expertise in ICT in these diverse fields. This educational motto is shared among the entire KCG group including Kyoto Computer Gakuin.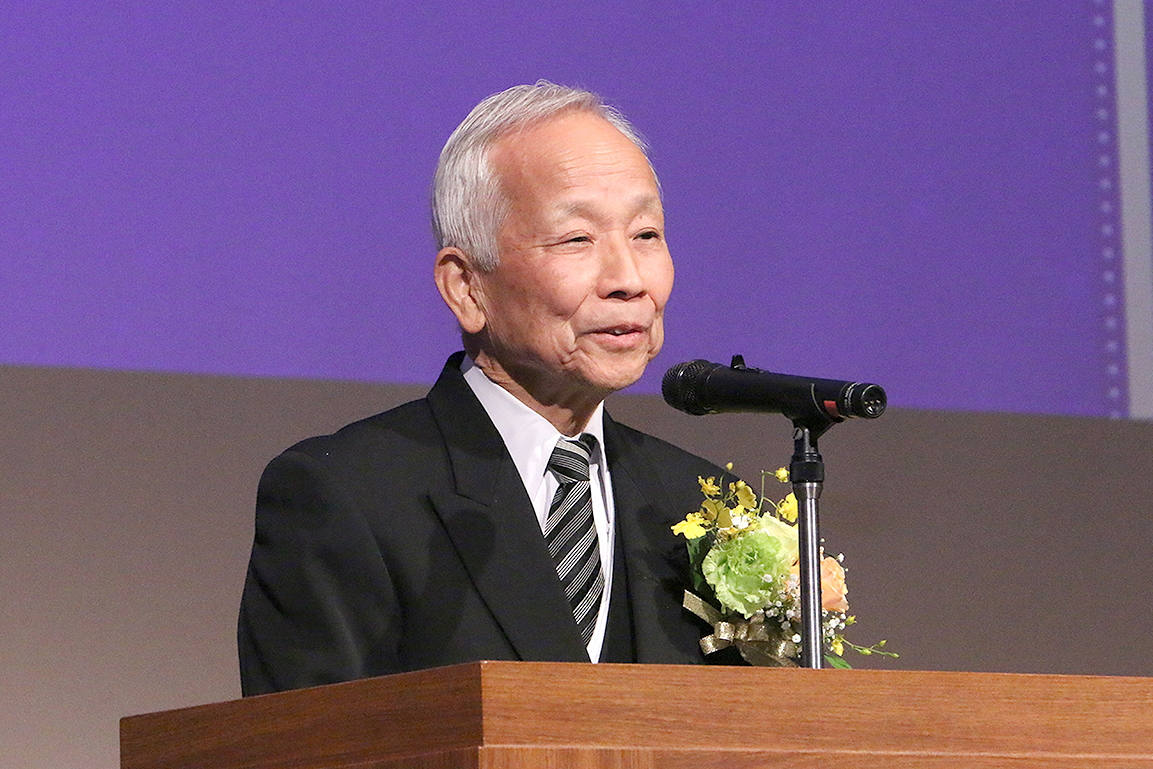 The modern information society is said to be moving to the next phase through technologies such as big data, IoT, AI and so on. While the new age is called with various names such as "Ultra-Smart Society," "Society 5.0," "Industry 4.0" and "the 4th Industrial Revolution," we are undoubtedly expecting a drastic change ahead of us. Particularly, artificial intelligence (AI) is said to surpass human intelligence in near future, because it has deep learning and self-evolving functions. In the advent of such a society, we consider that we need to develop human resources who can understand the impact of technologies on the society. We are determined to continue our challenges as an education institute who can support the future society.
Many people have supported us in the school history for as long as 55 years. To conclude my speech, I say thank you again to all the stakeholders and to all who are attending the ceremony today. I would like to ask for your continued support and guidance.
Thank you!